Dix Mille Tours du Castellet: Podium finish for Ferrari 250 GT Drogo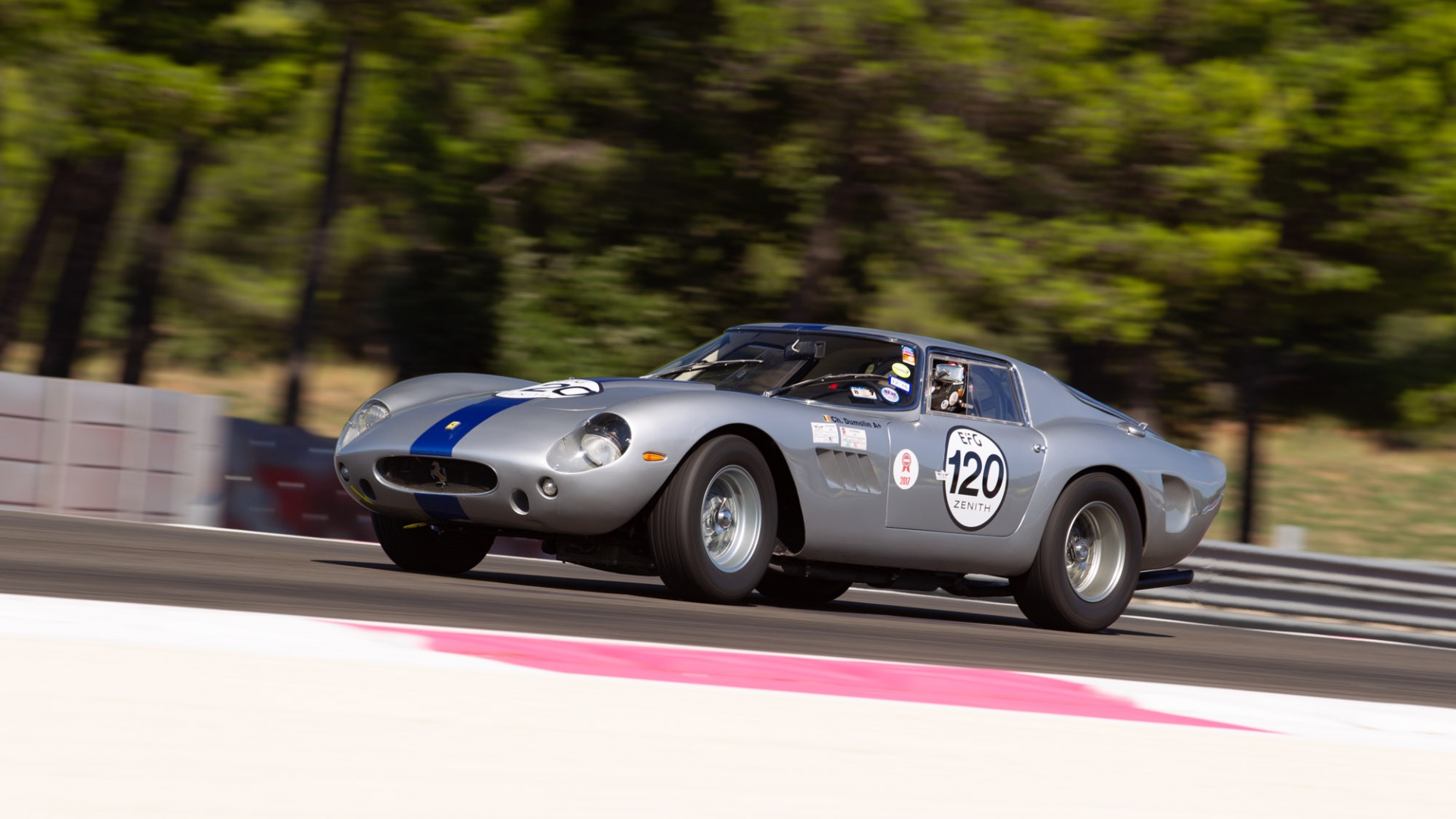 published on

tag

News

author

Gipimotor
Gipimotor fielded a variety of cars for the Dix Mille Tours du Castellet (1-2 September), achieving podiums in the Greatest Trophy and Sixties' Endurance classes, including a stunning victory in the latter.
Held annually at the Circuit Paul Ricard, this year marked the ninth edition of the Peter Auto event, with Gipimotor running a number of cars including the Ferrari 250 GT Drogo, Shelby Cobra 289 and Ford GT40.
In the Greatest Trophy, Christian Dumolin qualified fifth in the GTS class, before battling back to score a fantastic third-place finish in both 35-minute races, also earning an overall top five in race two.
Two cars were also entered in The Sixties' Endurance race, with Serge Libens driving the Austin Healey 3000 MK II in the GT3 class and Christophe Van Riet in the Shelby Cobra 289.
Qualifying saw Van Riet take the overall pole position, 1.596 seconds ahead of his nearest challenger following an impressive performance. The championship leader lapped the entire field and secured a dominant victory in the two-hour endurance race, extending his lead at the top of the drivers' standings heading into the Peter Auto finale at Imola.
Libens went third fastest in class during qualifying and 45thoverall, but enjoyed a strong race as he valiantly climbed to 21stout of the 71 entries, securing a GT3 podium and finishing less than a second adrift of second place.
In the Classic Endurance Racing 1 category, Patrick Hautot and Van Riet shared the beautiful Ford GT40 and qualified fastest in the GT1 class. It promised to be a close race at the front, but unfortunately Hautot received contact at the Mistral Straight chicane and the pair finished fifth, picking up the fastest lap in class.
Finally, Gipimotor ran four cars in the Heritage Touring Cup, including their new Ford Escort MK I fitted with a Cosworth BDG engine. After qualifying fifth, the #80 machine took over the lead of the closely fought race, but was forced to retire with a technical problem on lap 15.
This event was treated as a shakedown for the Escort, considering it had just been rebuilt at the factory, and despite the minor issue it showed strong pace. This car will be available for rental during 2019 HTC races.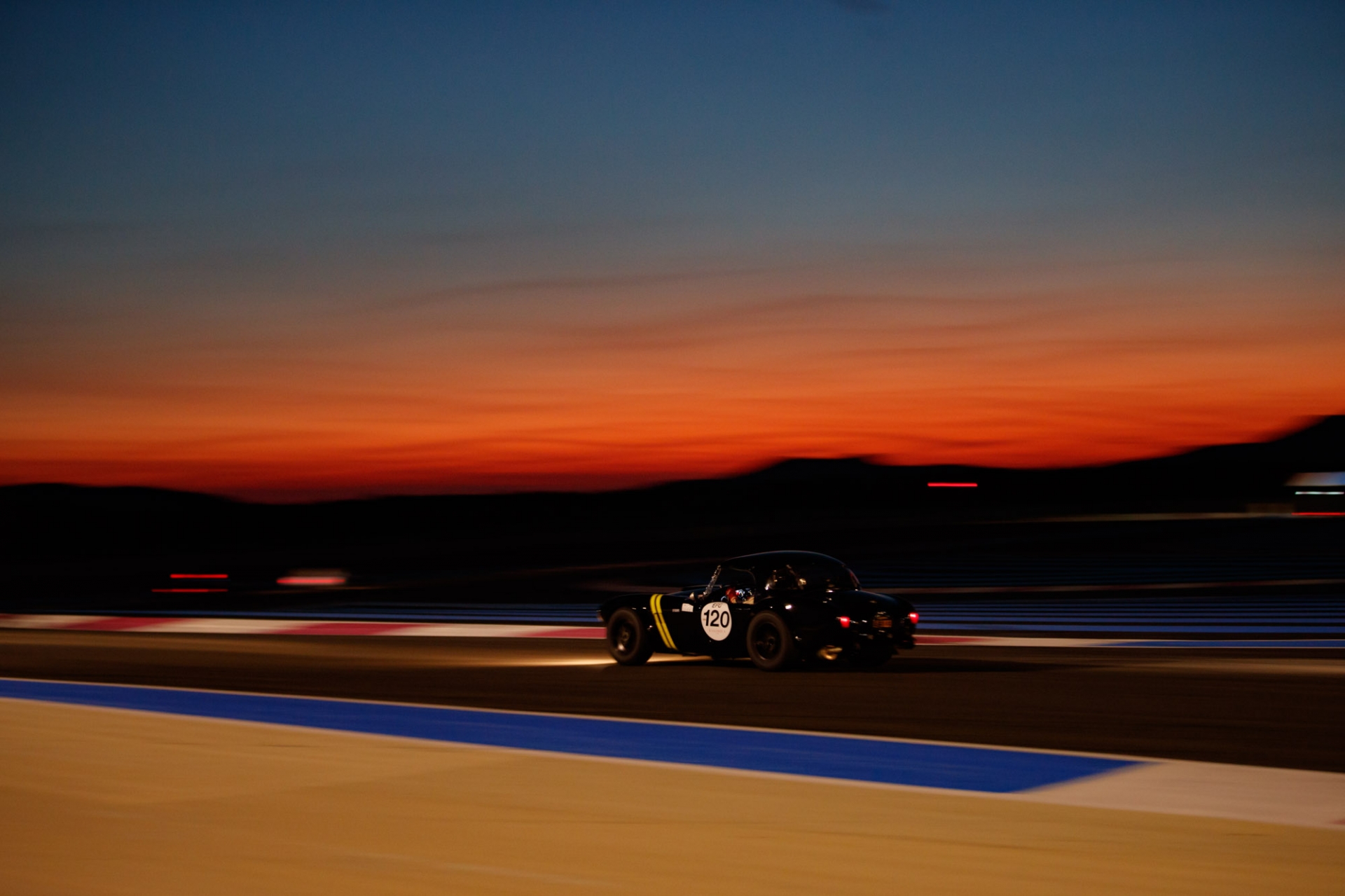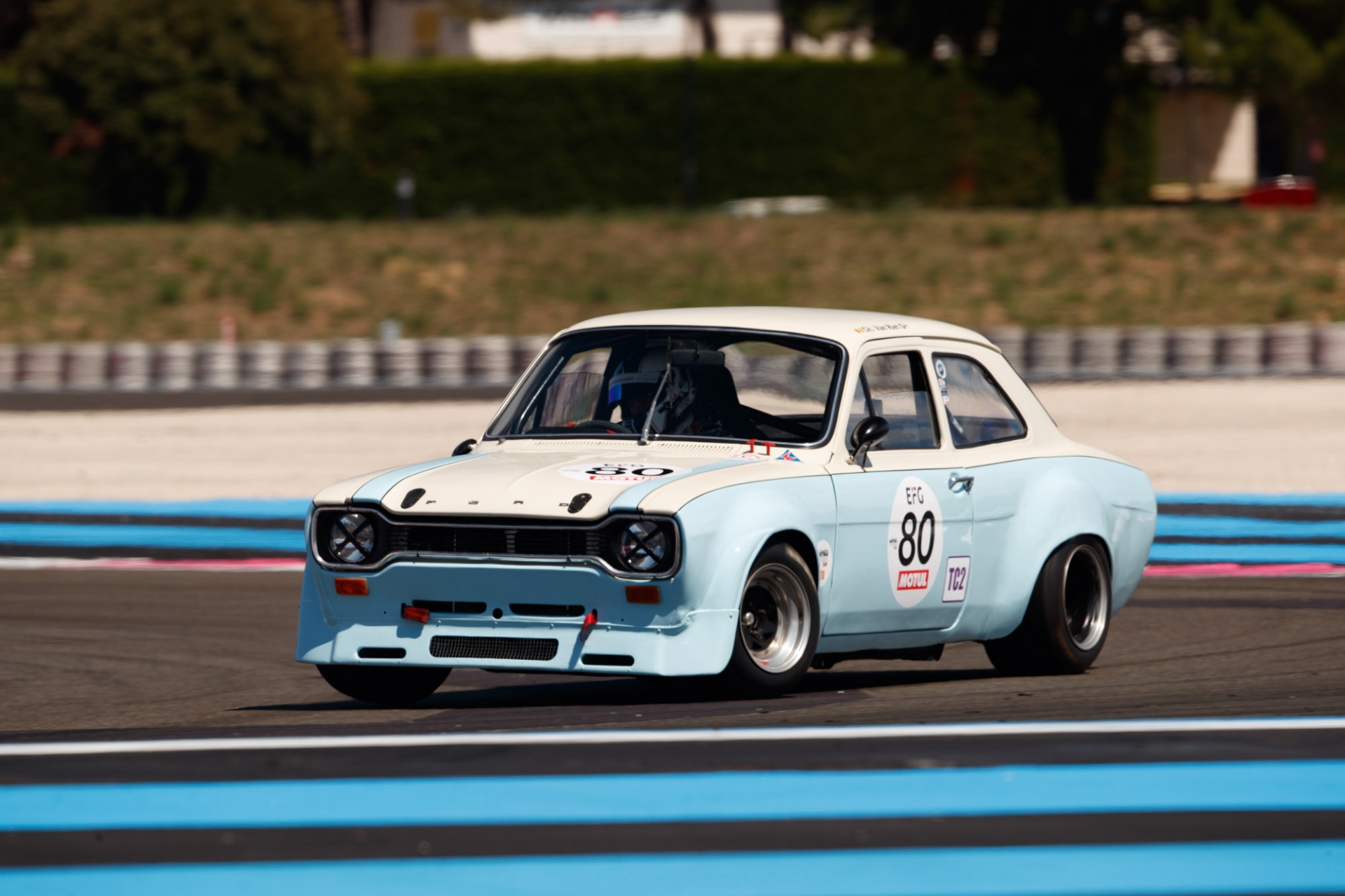 Gipimotor's next race meeting comes at this weekend's Six Hours of Spa, where the Belgian outfit will run five cars including a Ferrari 250 SWB, Shelby Cobra and Porsche 2.0L.
Next meeting: Imola-Classic, Italy 27th & 28th October 2018.