Le Mans Classic: Strong showing for Gipimotor at Circuit de la Sarthe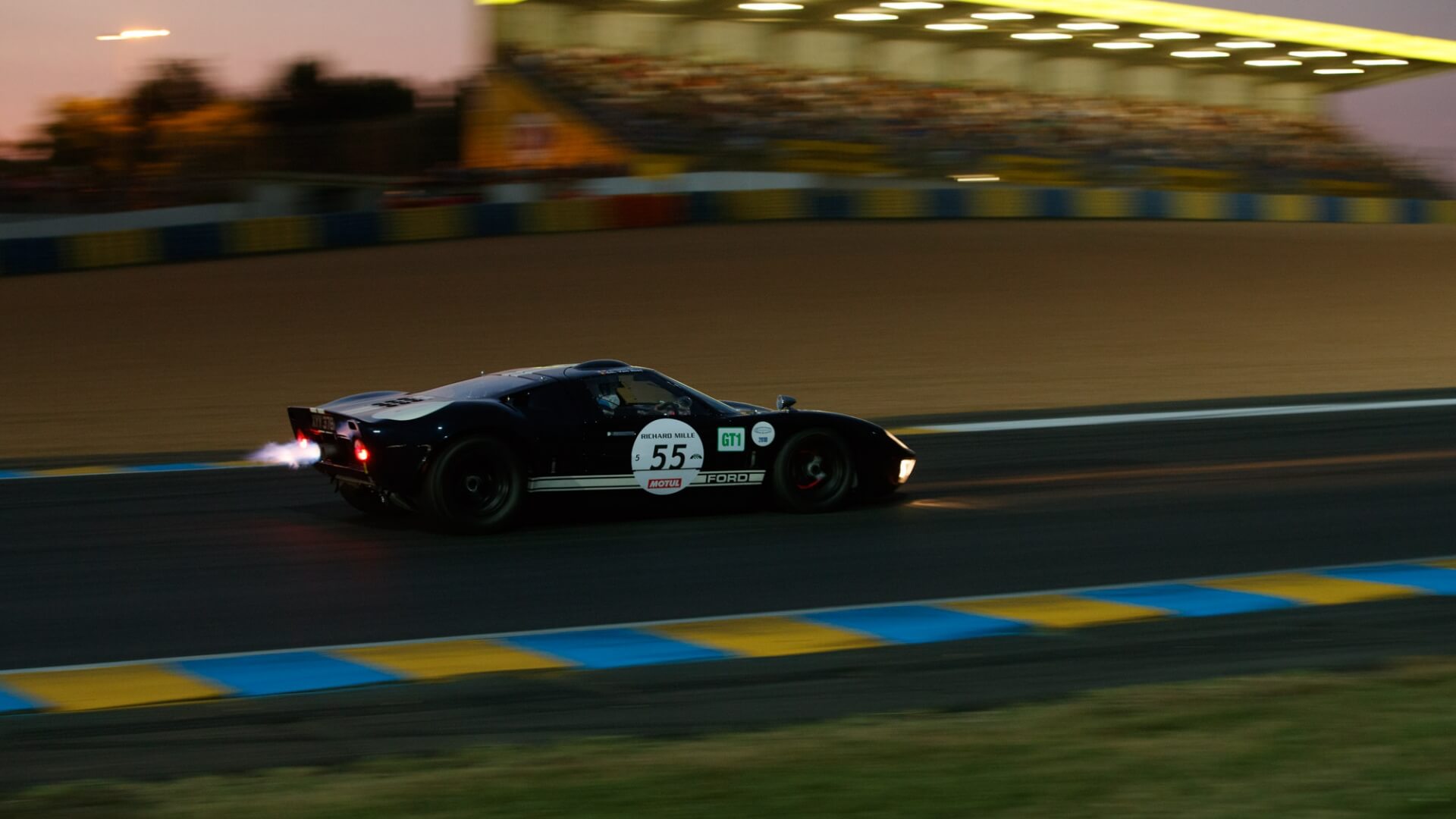 published on

tag

News

author

Gipimotor
Gipimotor ran 10 cars across numerous different classes, at the ninth running of the Le Mans Classic last weekend (6-8 July). Entries included cars for Grids 3, 4, 5 and 6, as well as the Global Endurance Legends demonstrations and Porsche Classic race.
Held biannually, the 2018 edition took place just a few weeks after the Le Mans 24 Hours, where Toyota and Fernando Alonso took victory.
On-track action got underway on Friday 6th July at 10:45, with a high-speed demonstration of cars from the Global Endurance Legends series, including the Ferrari 430 GT2 of Philippe Scemana.
One of the biggest celebrations at the 2018 event was for the 70th anniversary of Porsche. Gipimotor took part in the races with two cars, a Porsche 2.8L RSR for the crew of Calmels and Moutouh, alongside a Porsche 2L, driven by Mister Libens.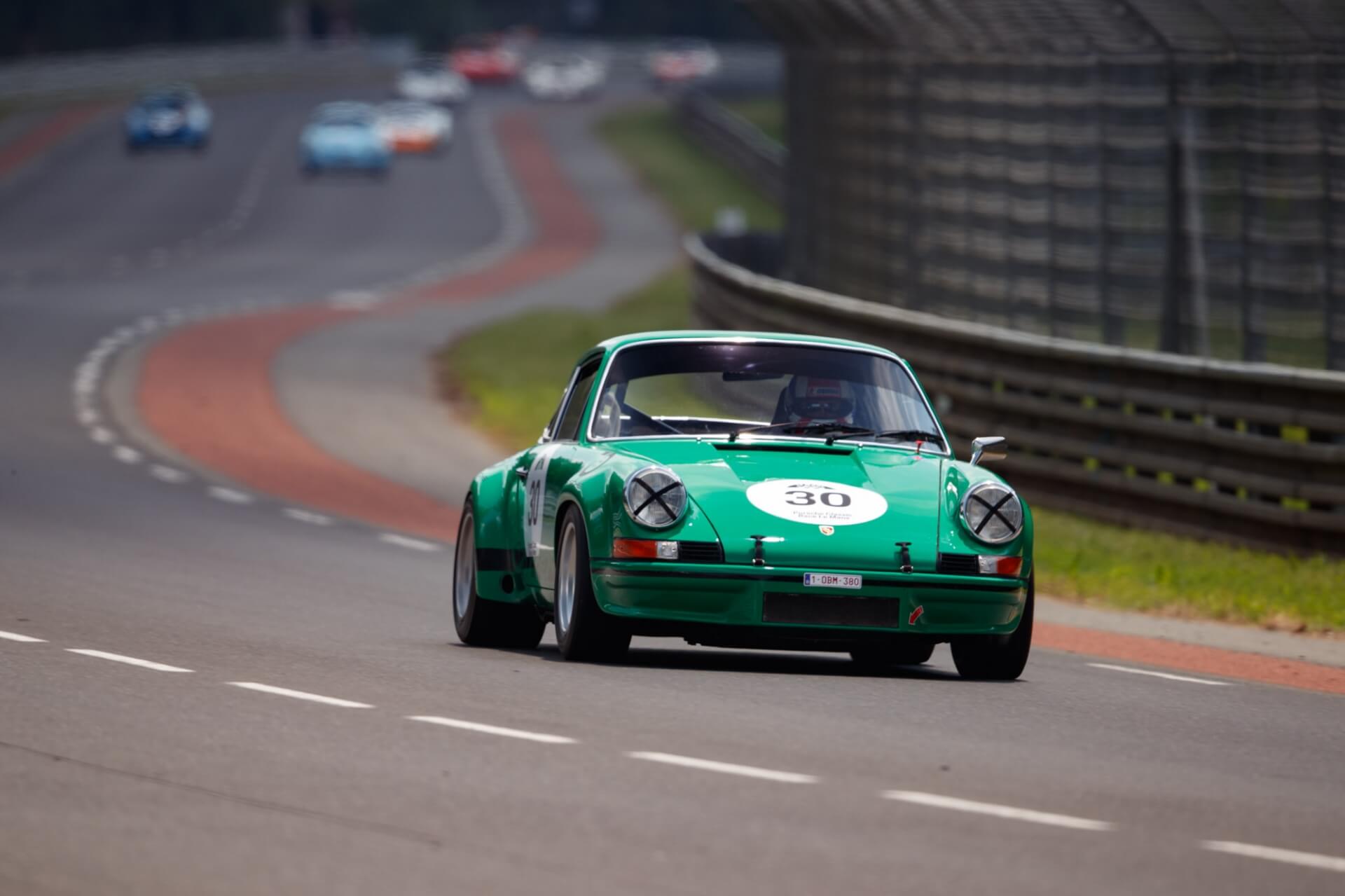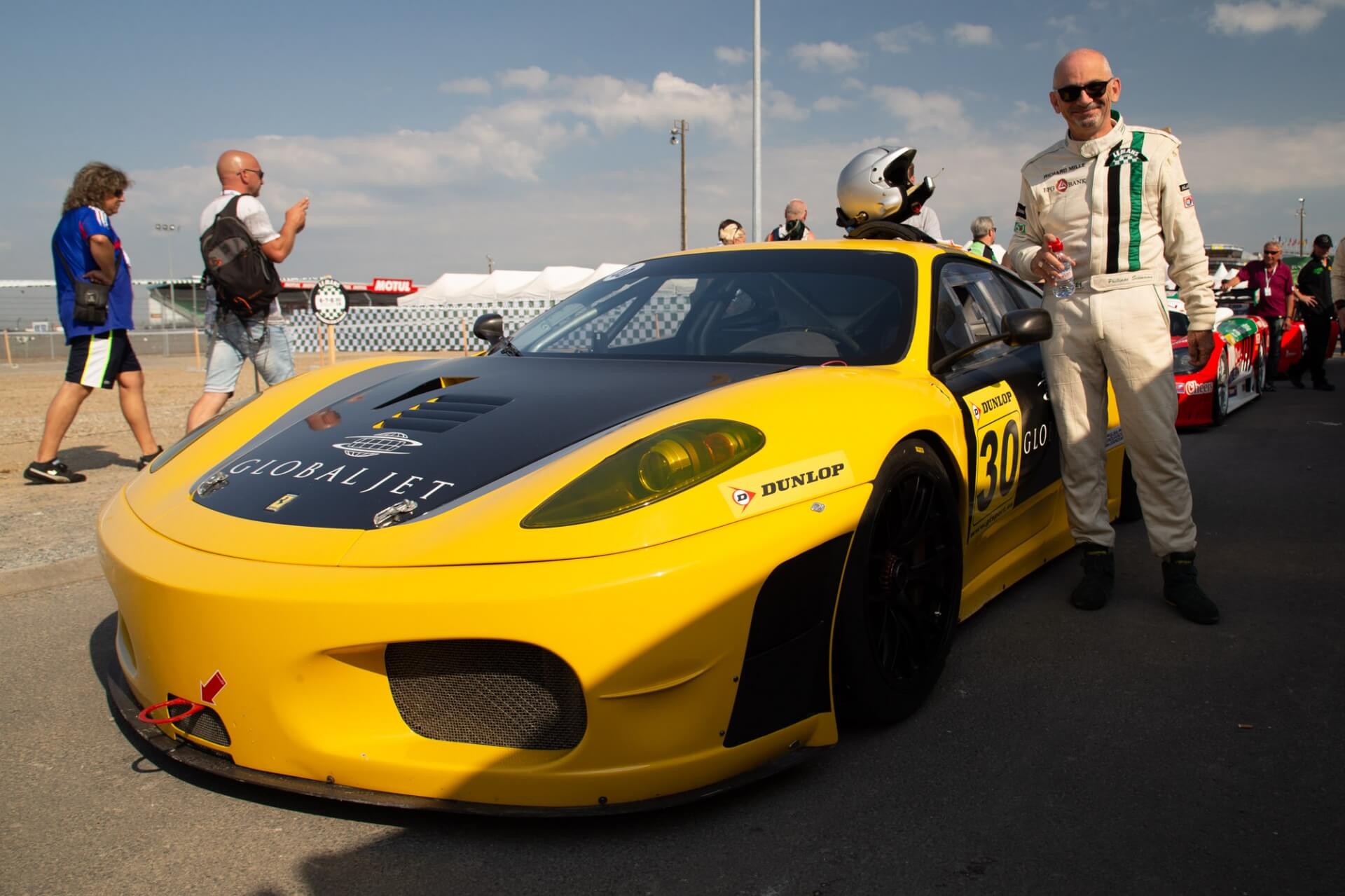 Grid 3 saw the magnificent Ferrari 250 SWB take to the track, entered for Mister Dumolin. Following some technical issues, the car started the third race from the rear of the field, but after battling hard throughout, he finished 13th!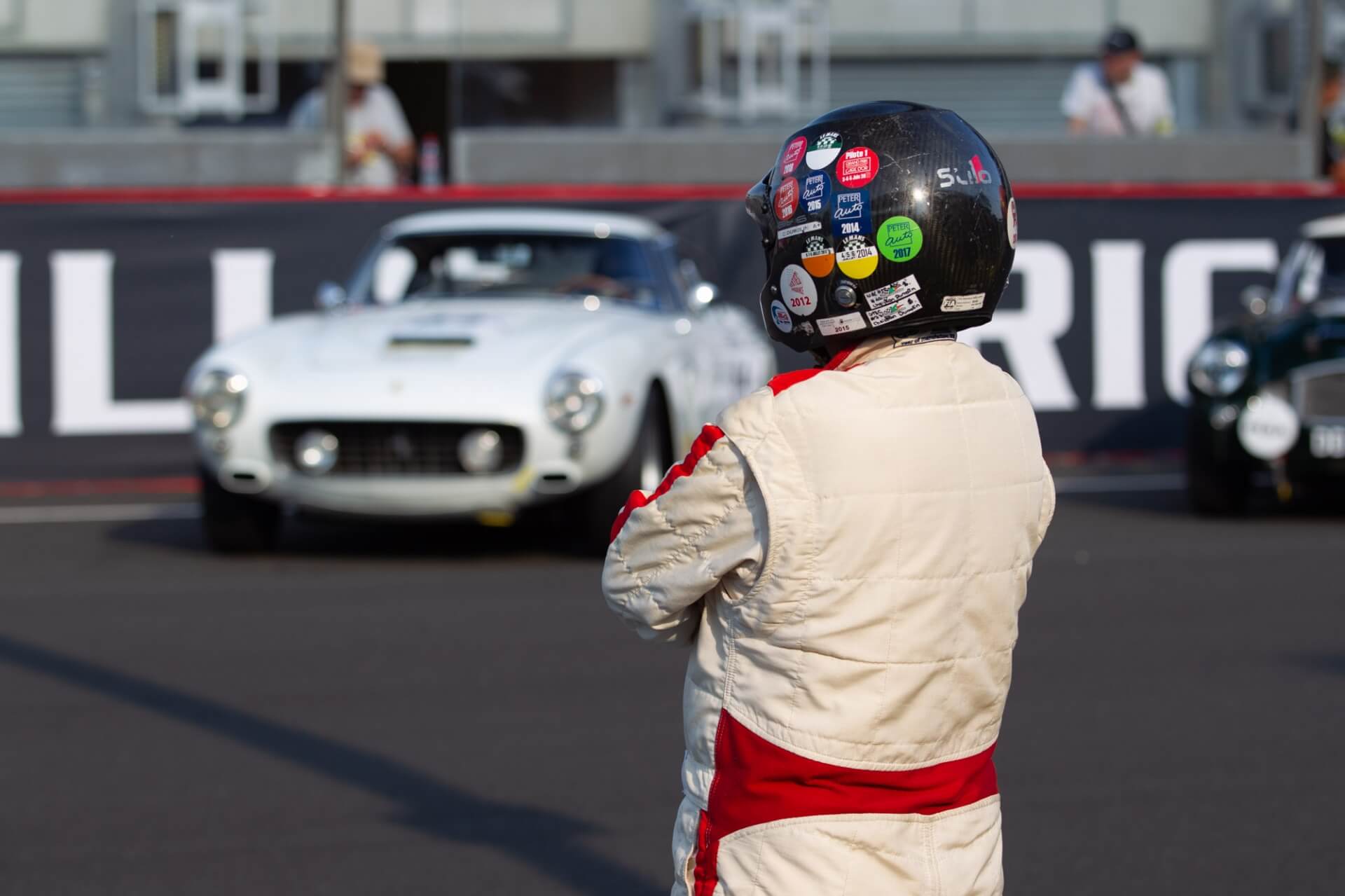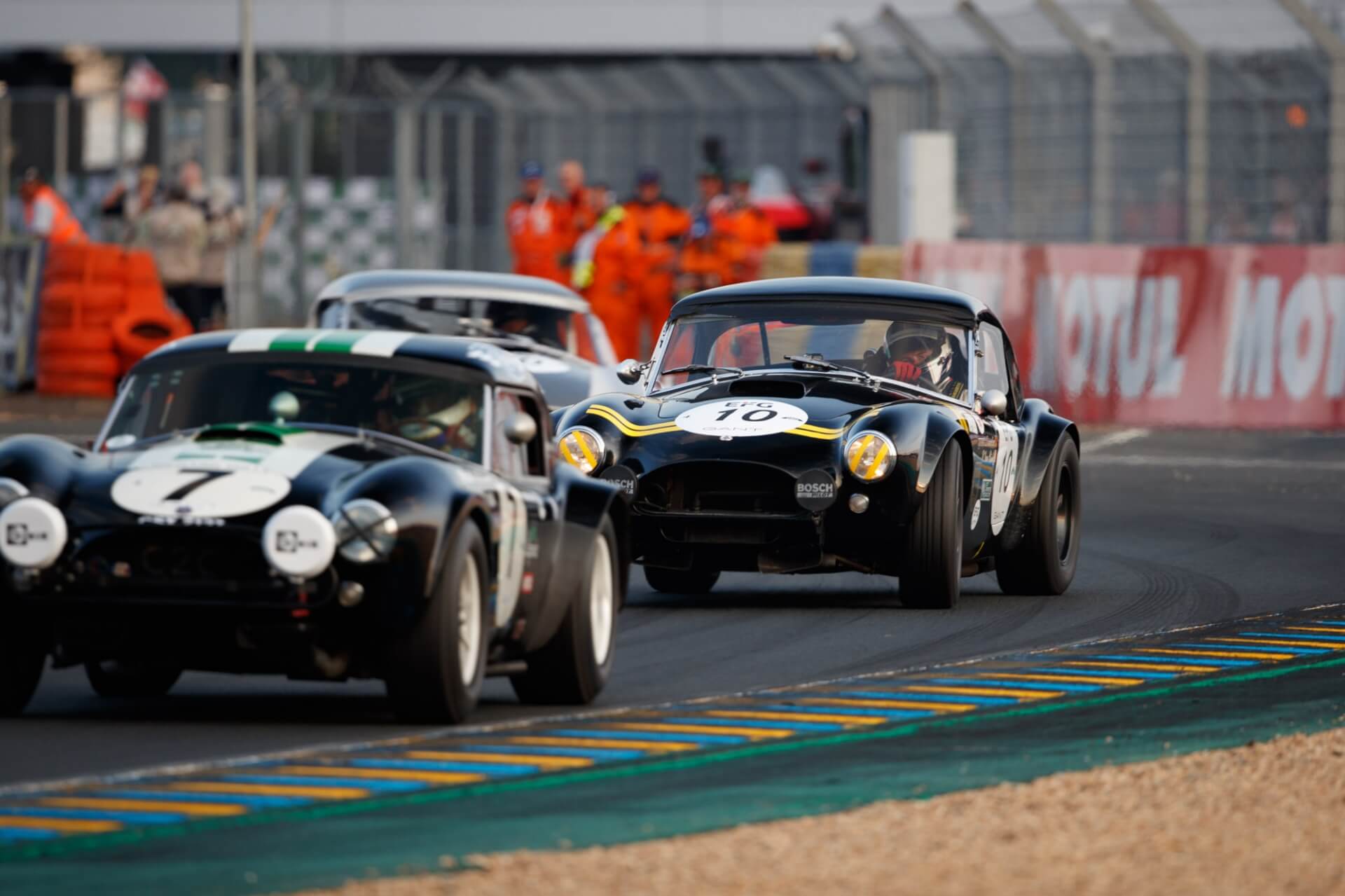 The Cobra 289 of Van Riet and Dumolin scored a fantastic 10th position in Grid 4 qualifying. Along with the second Cobra, entered by Ludovic Caron, a great race was in prospect. However, Van Riet was forced off the track at the Dunlop Curve, taking out a GT40 at the same time.
On the same grid, the Austin-Healey of Libens finished 27th in a field featuring 81 competitors, running without any problems and racing competitively.
The Ford GT40 of Patrick Hautot, winner of the GHI class at the Tour Auto 2018, was entered in Grid 5, along with the Lola T70 of Van Riet and the Chevron B16 of Caroline Grifnée.
Showing improvement after every run, and thanks to a strategic pit-stop and a well-prepared car, Caroline managed to avoid any issues, moving up to 11th overall behind the Lola T70s, Chevron B19s and B21s. Eventually, she was classified second thanks to the Performance Index.
On grid #6, Thierry de Latre du Bosqueau, went up against some of the best drivers at the event, including Romain Dumas, Alain Serpaggi and Henri Pescarolo. Driving his Porsche 3L RS Christine Laure, he earned a fantastic 11th place finish courtesy of the Performance Index, in a field with no less than 81 entrants.
Next meeting: Dix Mille Tours du Castellet, France 1st & 2nd September 2018.