Ferrari
365 GTB/4 "Daytona" Gr IV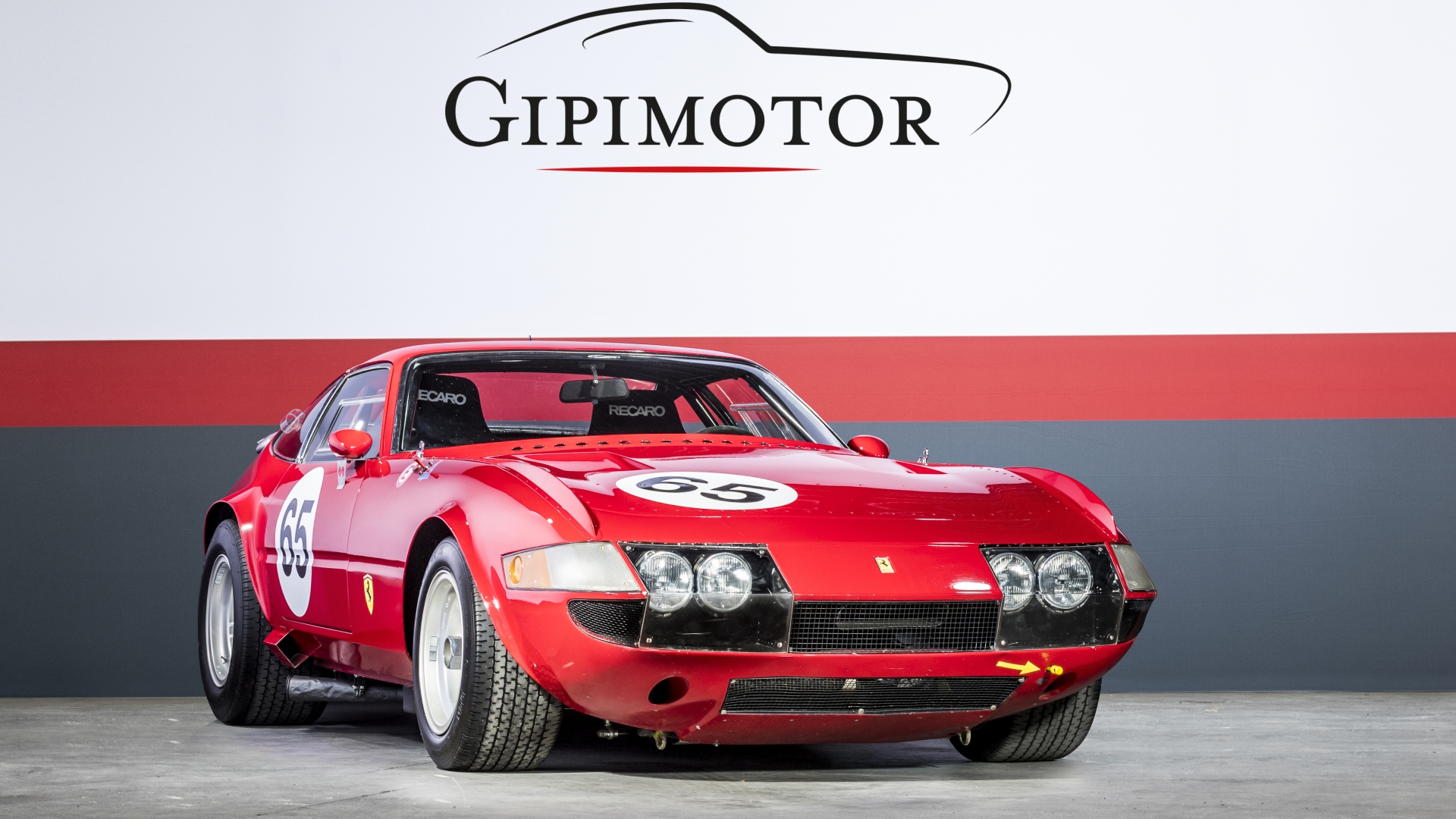 built year

Jan 1971

body color

Red

interior

Black

price

sold
Traditionally, Ferrari markets it's GT cars by relying on prestigious models from its racing department. The Daytona broke the rules by inverting the process. After an unsuccessful 24h of Le Mans in 1969, 3 series of 5 cars were developed between 1970 and 1973. Modifications on these cars include lightweight bodywork in aluminum, fiberglass and Plexiglass.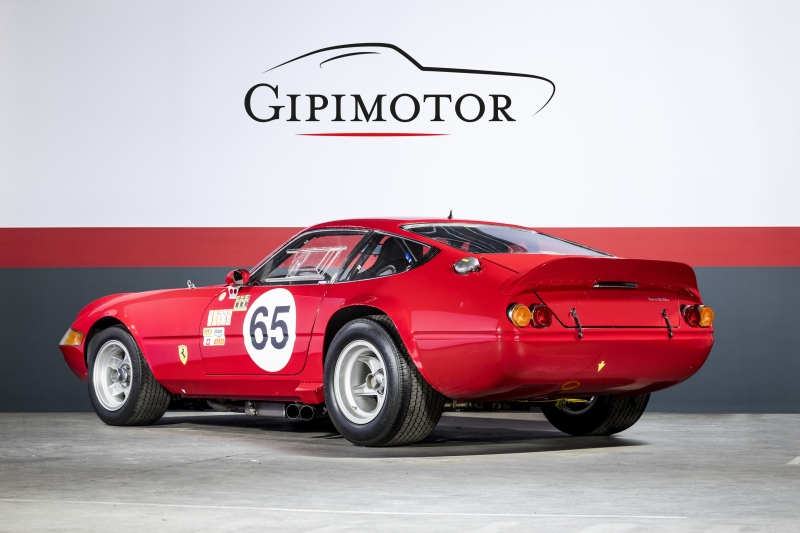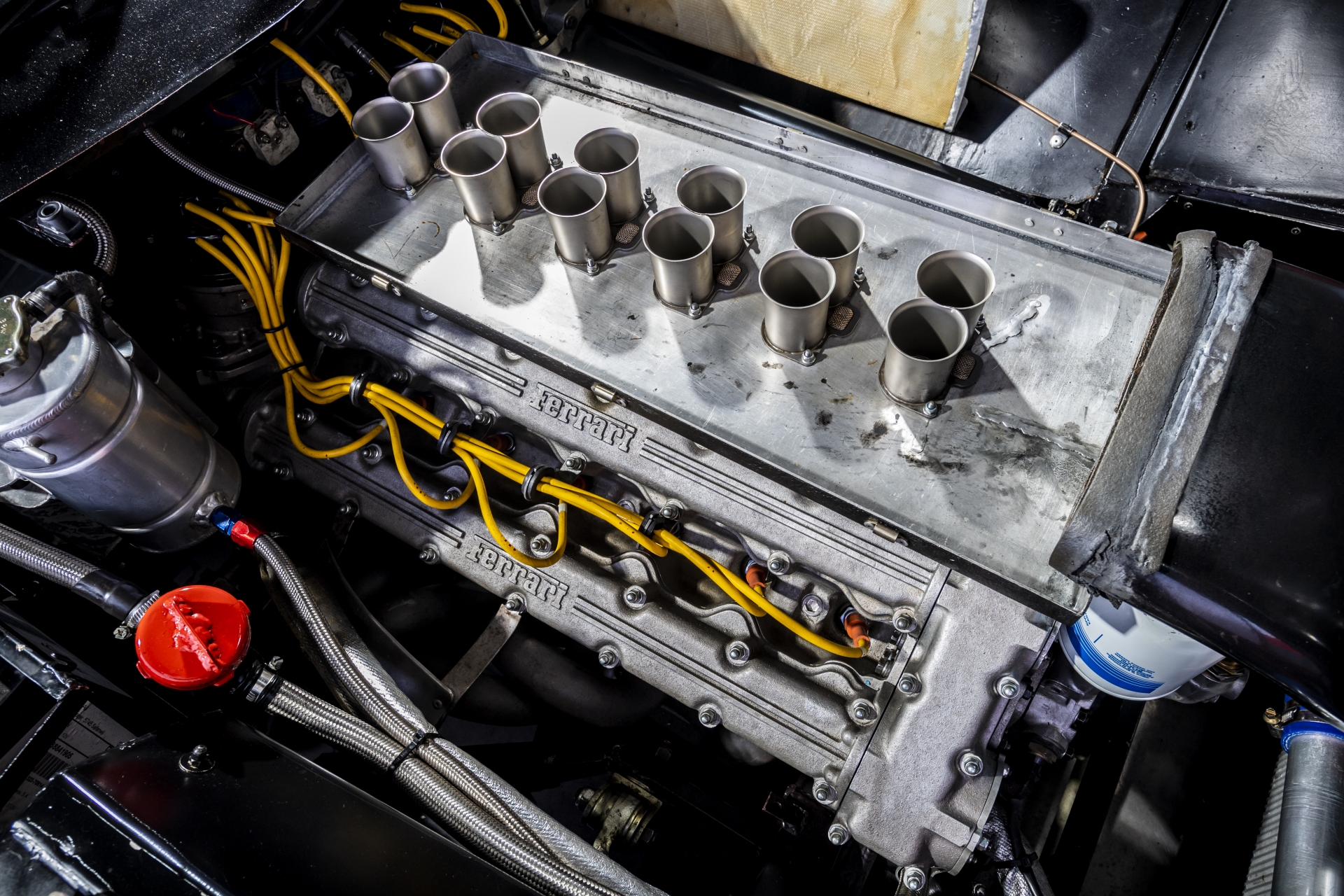 Based on the stock V12 (352ch), the racing engines were pushed to 400ch in 1972 and 450ch in 1973 for a top speed of 297km/h.
Homologated in the Group 4 category (500 units produced) in August 1971, the Ferrari 365 Daytona will never be officially engaged in competition. However, numerous private programs will engage the Daytona in diverse competitions during the seventies. Le Mans, Sebring, the Cannonball and more will see the italian GT compete, even obtaining the remarkable second place in the eponymous 24h of Daytona, 5 years after the production ended.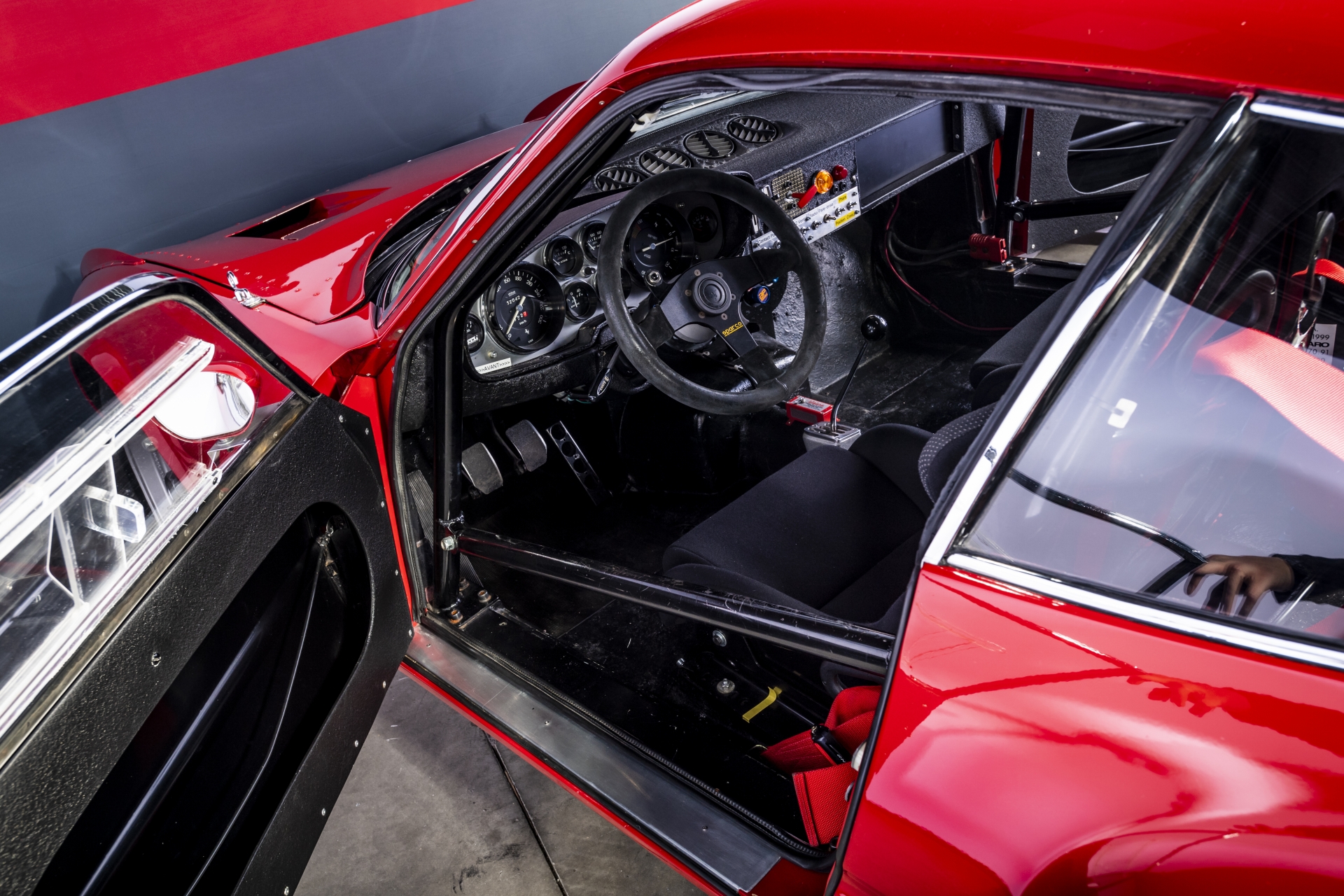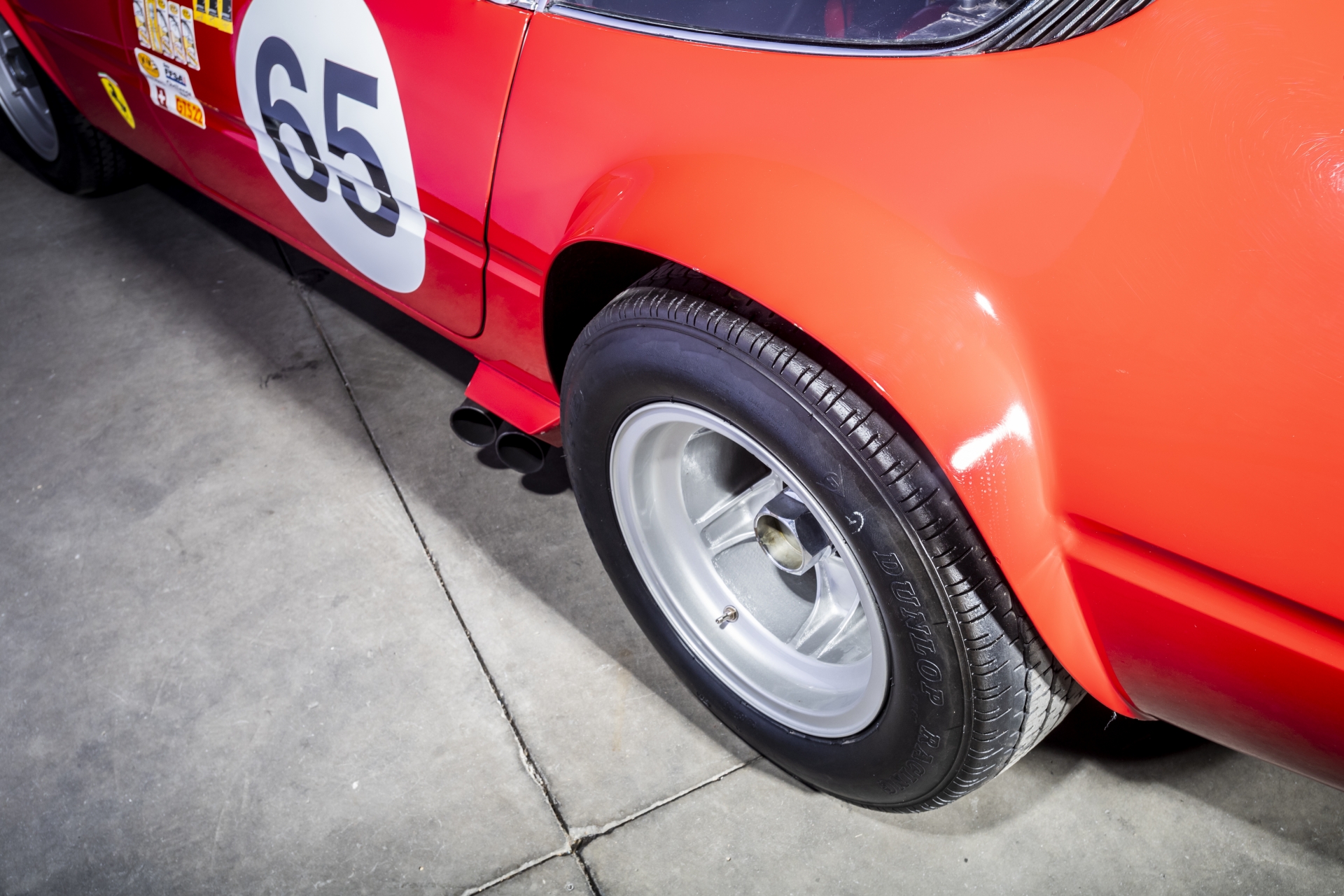 This Ferrari 365 GTB/4 "Daytona" was modified in a Gr IV version in 2003 by Ferrari specialist "Piet Roelofs". With its V12 pushed to 460hp, this car has already been successful in numerous historic races and is ready to race.
The car can be seen on appointment at Gipimotor in Evere (Belgium)