Ferrari
365 GTB/4 "Daytona" Gr IV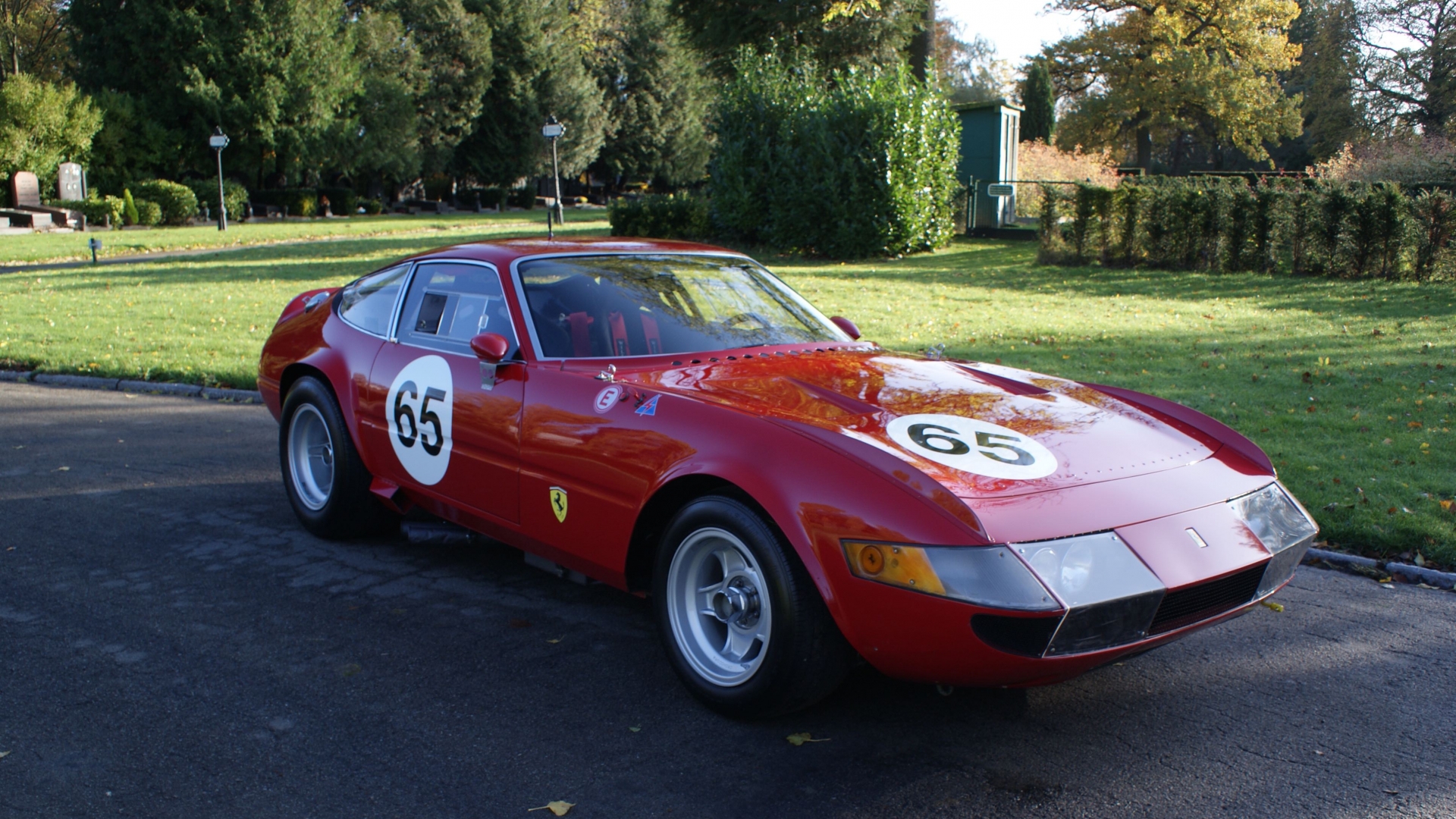 built year

Jan 1971

body color

Red

interior

Black
While Ferrari traditionally markets GT models on race car bases to prestigious awards, Daytona follows the opposite pattern. In 1969 a first race version was prepared without success for the 1969 Le Mans 24 Hours. Between 1970 and 1973, 3 series of 5 models each were prepared with, among other things, lightened bodies made of aluminum, fiberglass and plexiglass.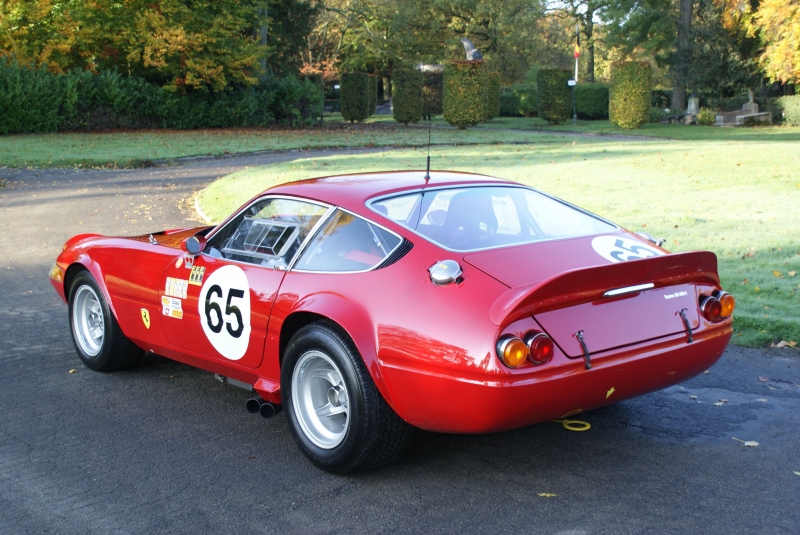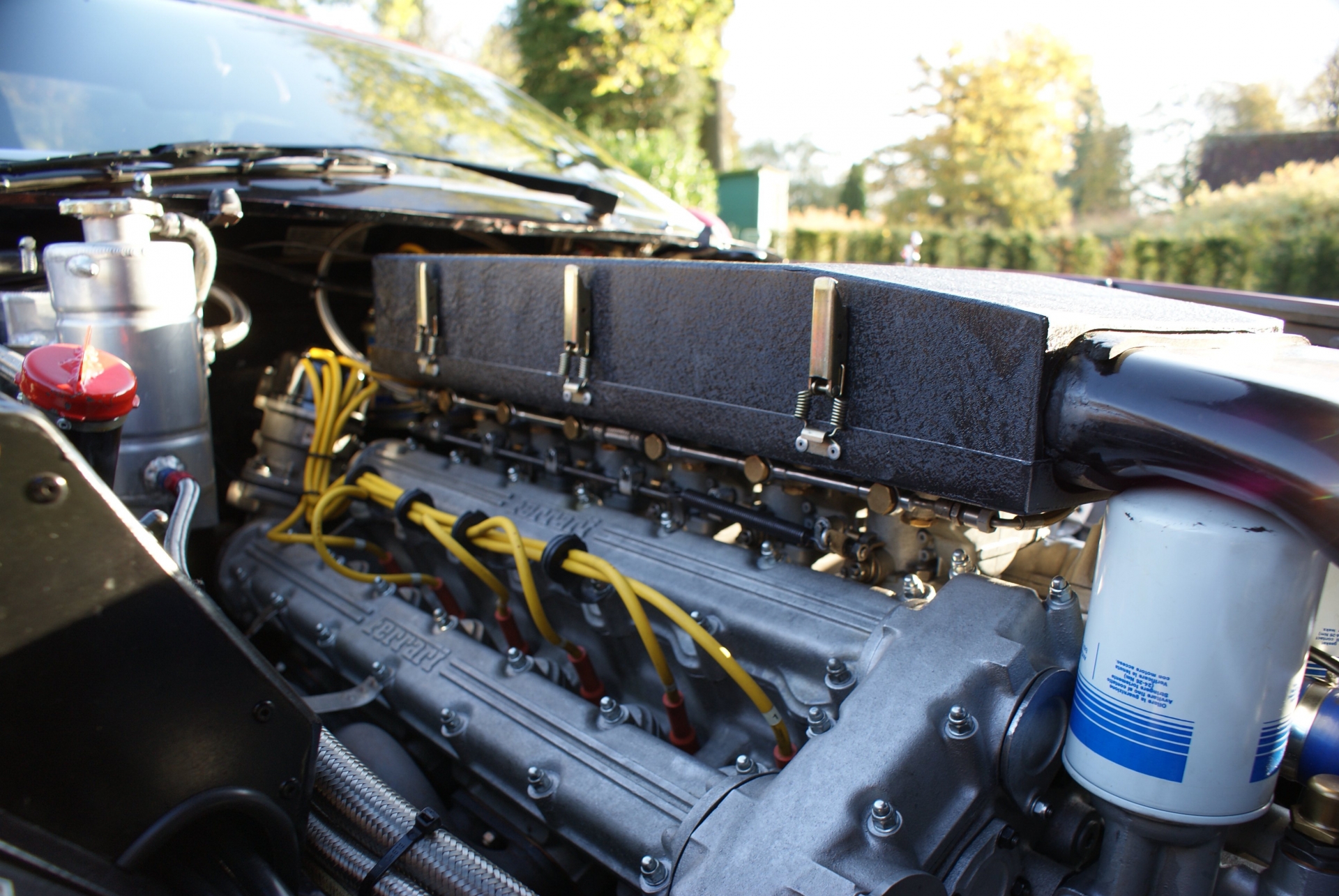 The original engines of 352 HP are pushed in 1972 to 400 HP for a maximum speed of 297 km/h, then 450 HP in 1973. At the end of August 1971, the production of Daytona reached the 500 models required for the homologation of the FIA in the International Group 4 category.
The Ferrari 365 Daytona have not been officially entered in the race by Ferrari, but have participated privately, in many car competitions, including the World Championship of sports cars, 24 Hours of Le Mans 1971, 24 Hours of Le Mans 1972 , 24 Hours of Le Mans 1973, 24 Hours of Le Mans 1974, 24 Hours of Le Mans 1975, 24 Hours of Le Mans 1977, 24 Hours of Le Mans 1978, The 1979 Cannonball ..., with a second historic place remarkable at the 24 Hours of Daytona 1979, five years after the end of its manufacture.
The Ferrari 365 Daytona is also the winner of a number of awards for vintage automobile elegance competitions in the world.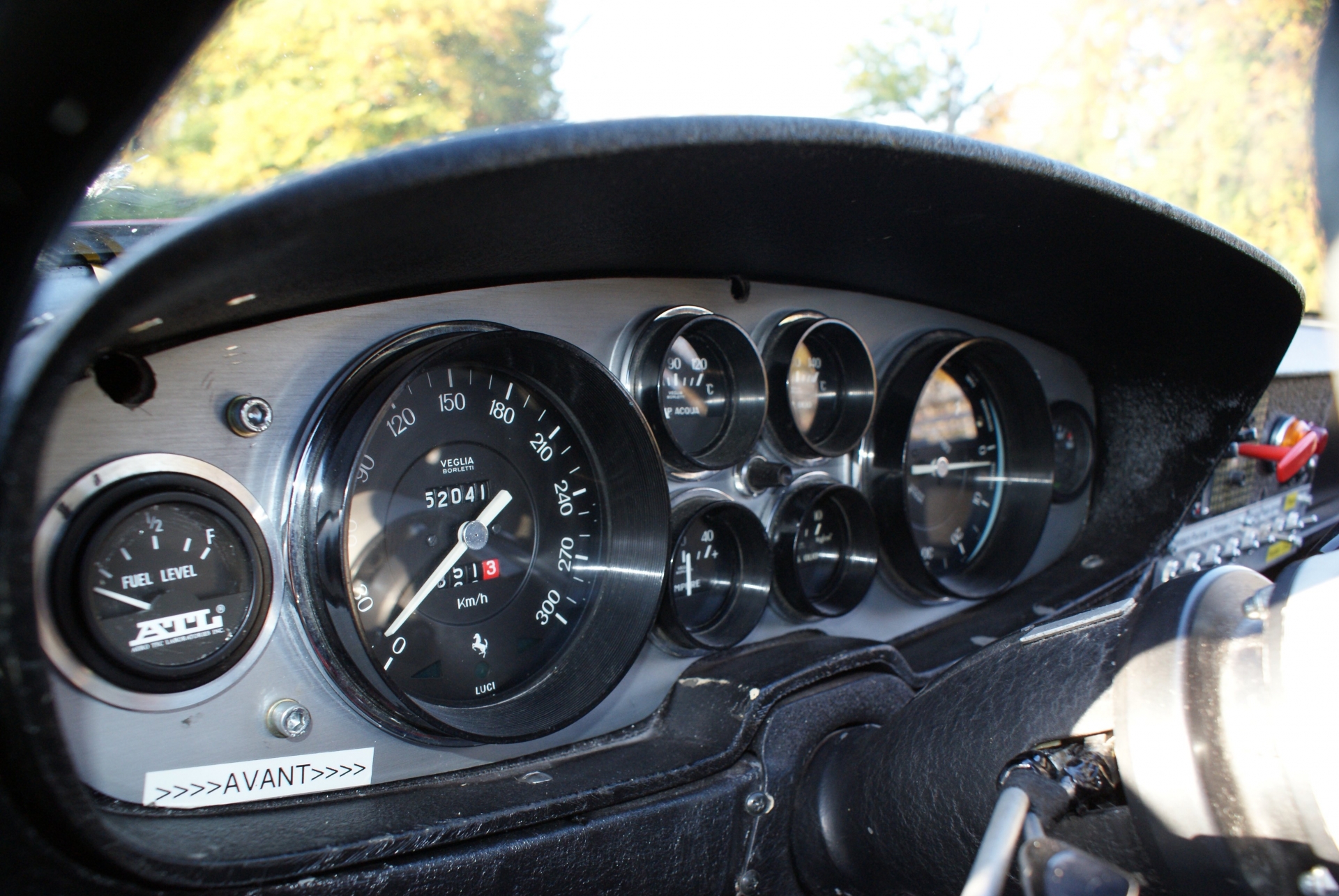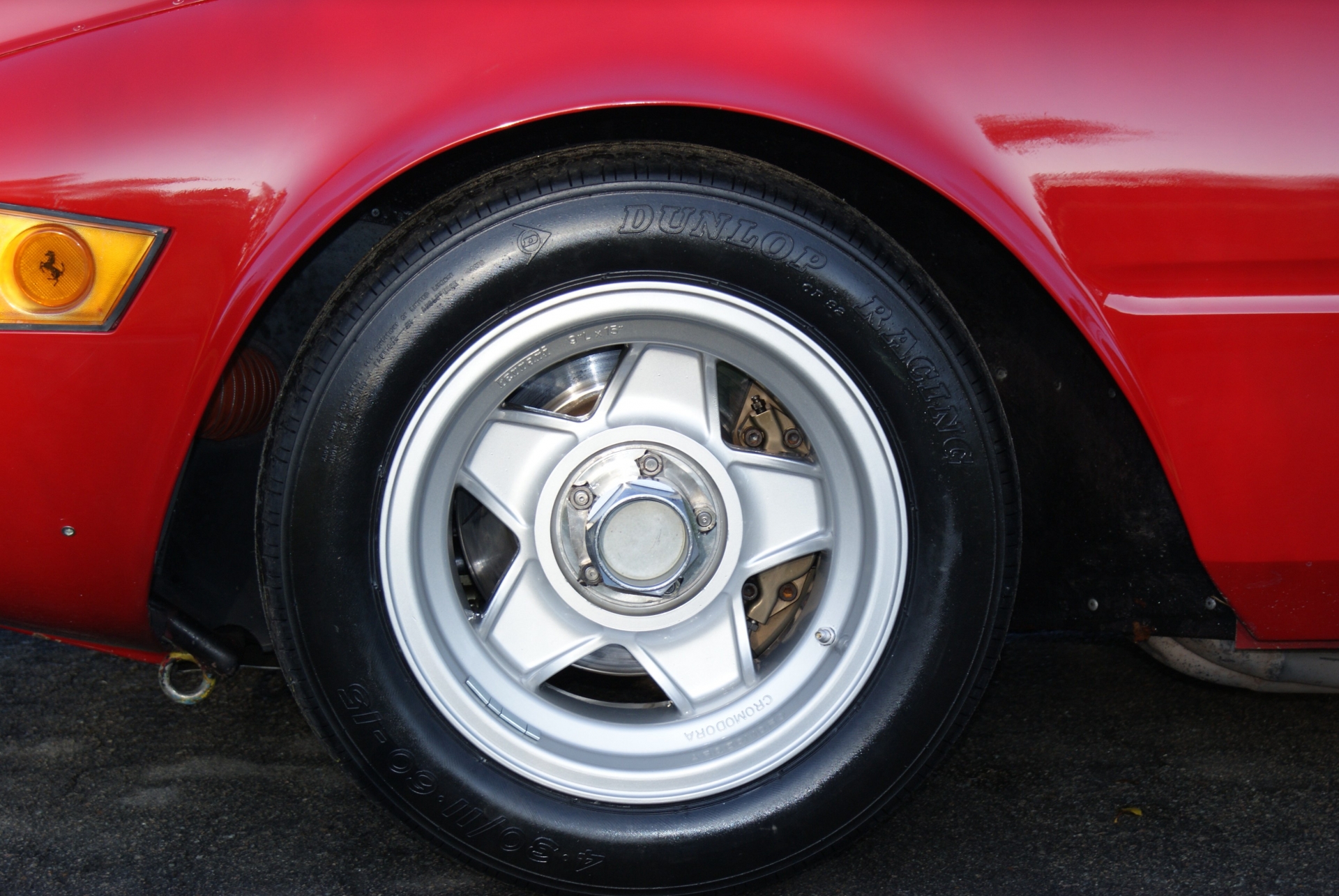 This Ferrari 365 GTB/4 "Daytona" has been modified in Gr IV version in 2003 by the Ferrari specialist "Piet Roelofs"
The engine has been prepared with 460 HP. This car has succeeded in many historic race and is ready to race.